We use the science of colors, patterns, and perfect fit to easily enhance physical beauty. But the inner work is where the light is born. We make sure you not only look your best, but are empowered towards your highest self.
Brand Content Creation
Styling, grooming, and pose coaching MarriageFamilyBusiness owners Keri and Shereem Herndon-Brown for a MEDIASCHEME production.
Network Correspondents
At work styling and grooming Karma Network show hosts Tamara Laine and Lucy Norris for interview shows from their own wardrobes. Rooftop shots and one of me are on location at the beautiful Pride Global offices.
Live Stream Host
Dressed to host a live streamed interview of the owners of We Bring Africa Home, home decor designers.
NYC Professional
Personal style coaching to make more flattering color and pattern choices, combine more creatively, and to organize for a quicker routine in the morning. After her facial analysis, this client was able to chose patterns that work well with her hair and features. After her color analysis, she purchased a few brightly colored items that she had never before considered. And she loves them.
We created completely new combinations from her existing wardrobe, and she learned how to get more wear out of her accessories - using them in ways she had never considered. For example we twisted her multi-strand silver pearls to create an alternate look. This created a stronger frame for her face, and is more complimentary to the shape of her face overall. As she is petite, we explored monochromatic dressing and also added a light, lengthy necklace to a solid dress to subtly create another look that is body lengthening.
Holiday Pop-Up Show
On set working with hosts Tamara Laine and Hunter Mulford for Karma Network's "At a Glance" Holiday Pop-Up Show. The setting was a holiday Pop-Up Shop within the Fox & Jane Salon featuring beautiful brands that not only are good, but are companies that do good for humankind. Guests included psychotherapist Dr. Robi Ludwig, and Grace Hightower Dinero for Coffee of Grace.
*This job also included set dressing. See in our Space Design Section.
Red Carpet Commentator
Hair, makeup, and styling by Aisha, working as an ASCAP GRAMMY Awards Luncheon Red Carpet on air host. Pictured with GRAMMY Winners, The Stereotypes (Producers, Bruno Mars).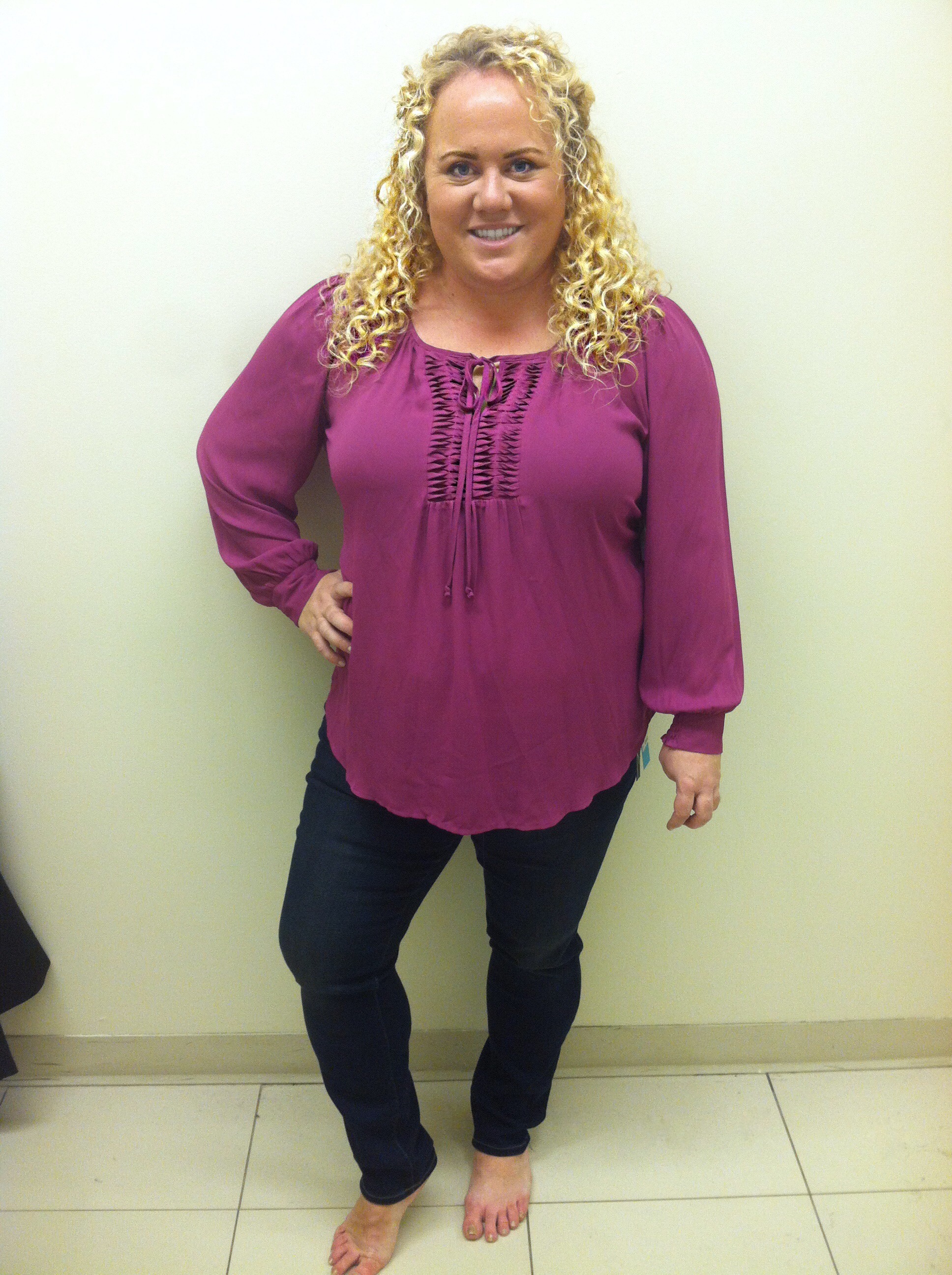 NYC Student
Here, we were on a quick shop to find flattering looks for this Southern belle who was new to New York City. These are pics taken in the store as we shopped.
You will notice that the small ruffles in the bust area of the deep pink shirt are more complimentary than the button down in her "before" photo. The top is more flattering overall, although we suggest that the sleeves should be tailored a bit slimmer, particularly at the wrist. The belt on her sweater is a great detail, and the long, dark jeans and pants fit great. The black and white dress pattern is great for her body proportions, but in terms of contrast level, a less stark contrast is suggested. She is medium to low contrast, and the dress is high contrast. A better choice would be to opt for two colors within her color palette that are closer together. Shortening the tops a little would also allow her curvy legs to shine through.
Coach Aisha Claire
I offer on-set dressing and pose coaching for you to create dynamic photographs with shapely and interesting composition. We work on delivery and body awareness to help with modeling, runway walking, and public speaking so that you are comfortable enough to connect with the camera or your audience. I cover relaxation, composure, stance, creating shapes, mannerisms, projection, and head and eye movement. Make better corporate profile photos, brand content, and public appearances.